The concept known as the digital workplace has become an increasingly popular one in recent years, with many businesses adopting and utilising new technology and software to deliver results and achieve a better way of working.
Digital workplaces are now commonplace across different sectors, as businesses continue to strive for an increase in productivity and performance.
A digital workplace allows employees to utilise a range of applications, hardware and technology. Essentially, a digital workplace houses the tools that employees require in one digital environment.
Intranet software and the digital workplace
Intranet software platforms have been used for many years, with companies taking advantage of its uses to maintain a productive working environment. It allows employees to carry out their role in the most effective way.
When it comes to the implementation of a digital workplace, intranet software should be at the heart of this strategy. In fact, the intranet is seen as the ideal introduction for employees to access the wider applications and portfolio of programs that they need to use to undertake their roles successfully.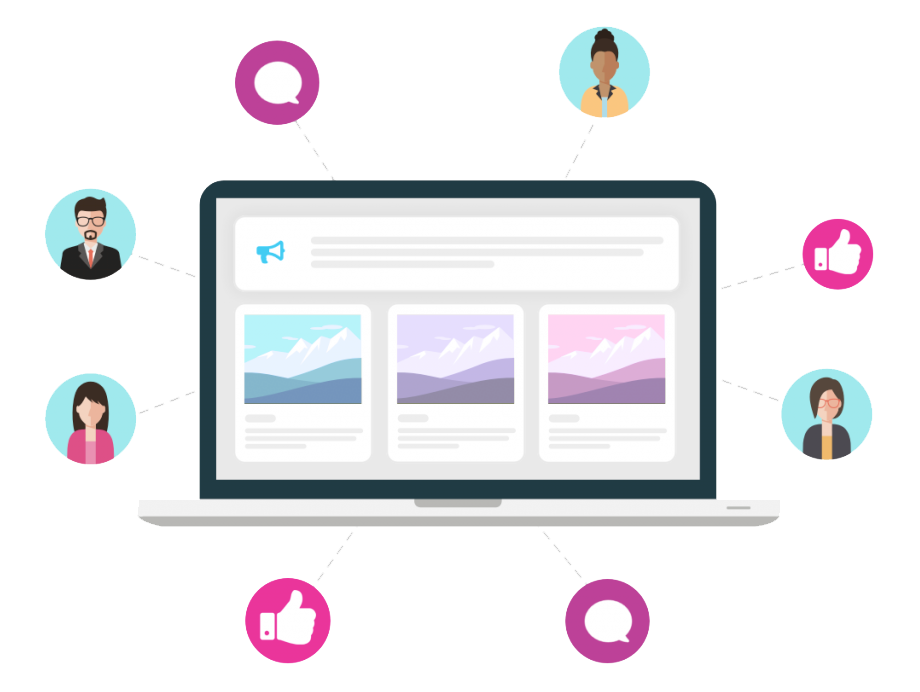 Your intranet should be at the heart of your digital workplace
Intranets are seen as accessible for the entire workforce. This means that, in order to implement a digital workplace strategy, intranet software is deemed to be the best solution for integration and collaboration in the workplace.
Digital tools are a key component of any business looking to adopt the concept of a digital workplace. The benefits of using intranet software to develop and create this type of workplace means that collaboration is easily achieved due to the crossover of intranets and tools used for digital workplaces.
Intranets present a cultural shift as part of the digital workplace
Digital workplaces are traditionally seen as a way of helping employees complete their tasks, whether it's submitting expenses, submitting a request for IT support or looking up contact details of customers.
As the implementation of digital workplaces continues to grow and businesses increasingly look to develop their own versions, many no longer have physical spaces that are shared by employees as communication is done virtually. This presents a shift in the culture of business environments, as it allows staff to communicate in one shared digital space.
Intranet software is increasingly being developed to fit in with the digital workplace strategy for many companies and this is something that is seen as an advantage to bridge the gap between the cultural shift that inevitably takes place as a result of the introduction of a digital workplace.
Companies can use intranet software to shape their digital workplace but also maintain their sense of culture for employees. Intranets can be edited so that the branding of a company is maintained across the entire spectrum of tools and applications. This helps employees to connect with your company and embrace its vision.
The use of intranet software as part of the digital workplace promotes a sense of two-way communication between employees. People are at the heart of most businesses, so they need to feel part of a shared culture. In fact, extending this idea to allow staff to communicate with their peers and colleagues who may share interests is something that can easily be done when using intranet software.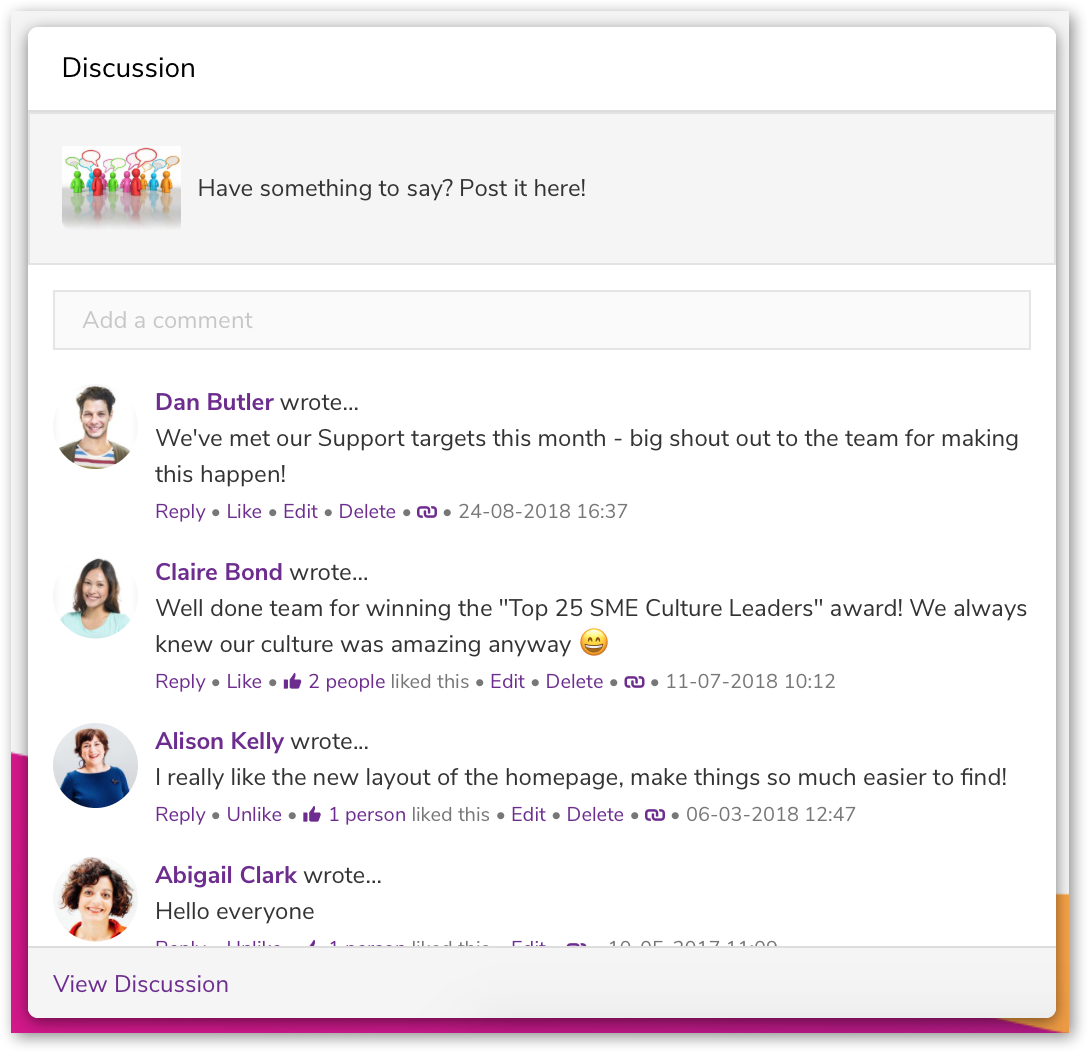 Easily communicate with your staff using intranet communication tools
Intranet is at the heart of digital workplaces
When implemented and executed correctly, the use of intranet software acts as a way into the digital workplace for employees. Intranets won't do everything, but employees are the focal point when it comes to using intranet software. It allows them to navigate and use the tools available to them in a shared space where they're able to collaborate with colleagues across the company.
The digital workplace is here to stay
It goes without saying that digital workplaces have become increasingly mainstream and the most viable option for businesses. This means that intranets will benefit as a result of the growing trend of shifting towards a more digital environment.
The rise in companies that implement a digital workplace has allowed intranets to become a popular and, in some instances an essential, part of the digital agenda. This means that greater importance has been placed on intranet software to act as an introduction into the digital environment for employees.
Digital workplaces provide businesses with the opportunity to collaborate and coordinate in a more streamlined way so that productivity can be increased.
The future for digital workplaces will undoubtedly see the growing trend of utilising intranets as a key component for the implementation of such environments as it provides senior leaders with great benefits for their company, which will help to increase productivity and deliver results.
Intranet software will continue to grow and develop with more opportunities for convergence, advances in technology and the ability to provide solutions for businesses. This means that intranets will continue to be at the heart of new digital environments and a key driver in the success of digital workplaces.